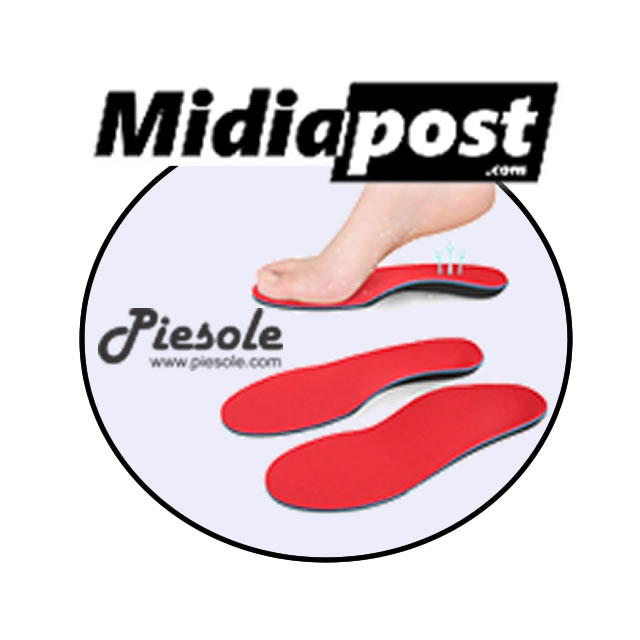 MIDIAPOST / UNNUDE COUTURE is a Healthtech and Wellness company focused on developing Wearables Medical Devices that restore function and improve movement through the stimulation of the nervous system and the science of touch. We develops revolutionary and bio-inspired technologies – Biomimetics – ranging from devices and diagnostics that will bring positive impact for health.
PIESOLE
The sense of touch is one of the most informative senses humans possess, its the tactile sensation perceived by the skin's receptors that are stimulated by modalities such as vibration, pressure, temperature, humidity etc. The human brain can take several hundred milliseconds or more to process tactile information alone. The concept insoles PIESOLE are based on tactile technologies and the skin's ability to communicate information through these modalities. The insoles PIESOLE are a device non-invasive, the technology insert modulating signal wave vibration stimulus to the body, increase oxygen levels in the blood, has applications within neuro-rehabilitation AVC, podiatry, orthopedics, sports medicine and pediatric development, consult your doctor.
USES
People with foot pain
Ordinary footwear blocks the stimulation of your foot and creates delays in the nervous system that can contribute to joint pain, loss of balance and inefficient movement patterns. PIESOLE opens up your foot-to-brain-to-muscle connection, helping you to move better with less harsh impact on your body.
Athletes
What we train on – whether it's a yoga mat or turf – ultimately influences how our foot activates and communicates with the rest of our nervous system. This is especially important when we are training barefoot or focusing on movements that require rapid stabilisation. No training surface to date has been designed to specifically target the small nerve proprioceptors on the bottom of the feet. Stimulating your nervous system to make your muscles work better can be your next winning edge.
Workers in standing jobs
As workers in hospitality, health care and retail industries know – prolonged periods on our feet can lead to debilitating foot and leg pain. Open up your nervous system to send your muscles the right signals to help you stand better in comfort. – Exemple: Office – Bank – Police – Hospital.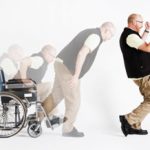 Neuro-rehabilitation
No matter how well you take care of your health, you're going to experience natural wear and tear on your muscles. PIESOLE Walk Better Technology, has applications within neuro-rehabilitation, podiatry, orthopedics, sports medicine and pediatric development. Our technology stimulates the circulation on feet, ideal for persons with diabetes.
STUDY EXECUTED
THE HUMAN FOOT CAN BE SEEN AS THE GATEWAY IN THE NERVOUS SYSTEM
UNNUDE has created the PIESOLE Technology WALK BETTER that enhances the feel of feet touching the ground, users are able to accurately identify when their feet touch the ground, thus reducing the sensation of imbalance, as well as the incidence of falls.
Based on studies Biomimetics we have developed an insole with a vibrating electronic circuit that provides resonant stimuli to the soles of the feet of people at risk of falls, such as those with peripheral neuropathy, who are unable to feel the ground properly due to a sensory deficit, or those with general problems of balance, such frequencies acting repeatedly on the soles of the feet, delivery in the nucleus of neuronal cells new information for long-term memory. Recent studies have shown that repetitive muscle stimuli create synaptic connections based on mRNA of protein synthesis), stimulating muscle memory, going beyond; a change in the physical structure of the brain.
Published studies worldwide investigating the efficacy of vibrotactile feedback in groups with sensory motor difficulties were positive. In Salvador – Bahia – Brazil, since 2012 year, dozens of Parkinson's patients were evaluated, during which the PIESOLE insole was shown to be effective in improving walking patterns and significantly improved balance. Synchronized step vibration applied to the feet also showed efficacy in use by long-time sitters and healthy older adults who reported greater confidence in the activities everyday life.
TECHNOLOGY
The insole has been developed with top quality materials with special fabric textile that reflection of the FIRs promotes blood circulation and increased oxygen levels in the blood. This additional energy has many positive effects on the body, such as performance enhancement and prevention of premature fatigue, as well as improved regeneration.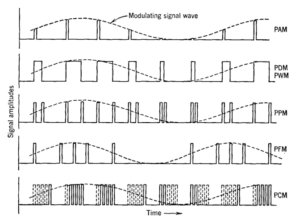 Acting on the soles of the foot together with magnets and the resonance vibration, the system assists in cadence and memorization of the opening of the angle of the steps. People in an active aerobic phase displayed an increase of air intake with a lower pulse rate, resulting in enhanced performance and lower lactic acid buildup. Versatile and durable, these orthotic insoles give flat feet the support they need for freedom from soreness and fatigue… no matter how active your lifestyle!
LIGHTWEIGHT: You get the all-day comfort, wear-anywhere orthotic insoles low-profile that will fit perfectly in your shoes.

EASY CHARGE: PIESOLE use USB to charge in just 2 hours, you can use it during 8 hours a day.

PODIATRIST DESIGNED: PIESOLE Insoles were biomechanically designed for optimal foot & leg function by a leading podiatrist to address the root causes of tired, flat feet. 

CERTIFICATION: Materials of insole have certifications CE, ROHS, GS, (energy star) UL, PSE